Items Needed
1 Inflated Round Balloon Per Team
1 Swimming Noodle Per Team (Cut 1 noodle in half to make 2 noodles!)
Objective
Bop the balloon to the finish line using only a swimming noodle.
Instructions
At the signal, the players start bopping the balloon to the finish line or relay point using only their swimming noodle.  If the balloon touches the ground before they complete the round, they must go back to the line and start again!
The first player to complete their round wins!
Variations
Play this game as a relay with many rounds to add to the competition!
Source: Funtastic Games, Volume 1 by Jonathan Wells
ministrysharing.com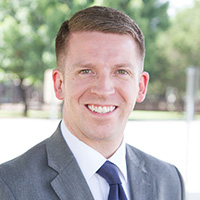 Youth Pastor of Parkside Baptist Church in Mesquite, Texas.
Jonathan has over 10 years experience of working with children's ministries as he traveled in child evangelism and served as the children's director at Parkside Baptist Church. He is now serving as the youth pastor and media director.
Jonathan is married to Heather and they have been married since 2010.