Items Needed
1 Roll of Masking Tape
1 Ping Pong Ball Per Bullseye
Objective
Roll the ping pong ball on the floor trying to make it stop in the bullseye made from masking tape.
Instructions
Make a bullseye on the floor using masking tape.  Make it as large or as small as you would like.  The points should be worth more toward the center of the bullseye.
On the signal, the first person in line will roll the ball towards their bullseye.  The points for each ring of the bullseye are determined by you.
Keep track of each point as they score.  The player with the most points wins!
Variations
The game can be played with teams as a relay as well!
Source: Funtastic Games, Volume 1 by Jonathan Wells
ministrysharing.com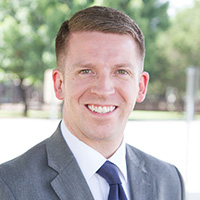 Youth Pastor of Parkside Baptist Church in Mesquite, Texas.
Jonathan has over 10 years experience of working with children's ministries as he traveled in child evangelism and served as the children's director at Parkside Baptist Church. He is now serving as the youth pastor and media director.
Jonathan is married to Heather and they have been married since 2010.