Items Needed
2 Garden Gloves Per Team
1 Bowl Filled with Wrapped Candy Per Team
Objective
Unwrap the candy while wearing the gloves.
Instructions
Place the bowl of candy and the gloves 10-15 feet away from the players.
On the signal, the first player will run to the bowl and put on the gloves.  They will then try to open the candy.  Once the candy has been opened, they will set the candy beside the bowl and remove the gloves.  Then they will run back to the line and the next person will go.
Put an even amount of candy in each bowl.  Play the game until the time expires or until the candy runs out.
The first team to finish their candy or have the most unwrapped candy when the time is up, wins!
Source: Funtastic Games, Volume 1 by Jonathan Wells
ministrysharing.com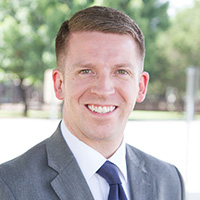 Youth Pastor of Parkside Baptist Church in Mesquite, Texas.
Jonathan has over 10 years experience of working with children's ministries as he traveled in child evangelism and served as the children's director at Parkside Baptist Church. He is now serving as the youth pastor and media director.
Jonathan is married to Heather and they have been married since 2010.