Preparation
1 Very small hex nut
1 Clear, round balloon
Performance
Put the hex nut in the balloon and blow balloon practically full. Using both hands, spin the balloon in circles until the hex nut spins with the movement of the balloon, generating a noise. When you stop spinning the balloon, the hex nut continues to spin. To help with the excitement, you can have a nut and a balloon for each of the children.
Explanation
This is a display of centripetal force. Centripetal force is the inward force on a body that causes it to move in a circular path.
Spiritual Application
The balloon represents a person's soul and the hex nut represents a person's life. When the hex nut is spinning in the balloon, it represents the person that is alive. When you stop spinning the balloon, the hex nut dies down to a stop. This represents a dead person. But, the soul still exists! One day everyone will die, but our soul will live forever in one of two places: Heaven or Hell. Tell the children that they have a choice to either accept or reject Christ.
John 3:3, "Jesus answered and said unto him, Verily, verily, I say unto thee, Except a man be born again, he cannot see the kingdom of God."
ministrysharing.com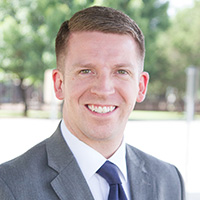 Youth Pastor of Parkside Baptist Church in Mesquite, Texas.
Jonathan has over 10 years experience of working with children's ministries as he traveled in child evangelism and served as the children's director at Parkside Baptist Church. He is now serving as the youth pastor and media director.
Jonathan is married to Heather and they have been married since 2010.