Why Have a Song Time?

To sing praises to God (Psalm 47:6, 7)
To teach spiritual truths (Colossians 3:16)
To create a prayerful atmosphere by directing thoughts toward God
To unify the group in a common activity

Guidelines for Choosing Songs

Adequate for the age group
According to the child's spiritual development
According to the objectives and main teaching of the class that day
Teaching a spiritual truth

Teaching a Song

It is of utmost importance that you know the words and the melody before teaching a chorus or song.
Introduction

Spark interest in the spiritual truth the song teaches. Use questions, short illustrations, puppets, etc…

Presentation

Present the music and the words together, either by singing them or having the children listen to someone else sing.

Explanation

Explain difficult words and concepts, using a visual aid.

Application

Show clearly how the song relates to the child's life so it will have spiritual significance for the child personally.

Repetition

Have the group sing the whole song several times
It is not usually necessary to repeat the words without the music unless small children are present
Teach the melody precisely, correcting any errors in the words or melody immediately
Avoid chaos
Sing by rows

Sing by groups, classes, boys, girls, etc.
Have those with green shirts sing, those with blue, etc.

Review

Review the songs. The children will remember the song if it is sung dynamically and frequently.

Song Leading

Be enthusiastic
Plan the song time
Guide the children's thoughts toward the message of the song by using questions or short interesting illustrations
Allow the children to participate by singing solos, duets, etc…
Lead the songs with your hands

Planning the Song Time

Choose the songs according to:

The theme
Your objectives

Decide the order and the time you will sing each song
Songs should be spread out

Example: An exciting song before a game or a slow song before the lesson

Think through the following:

How you will introduce each song
How you will make a link between the song and the next scheduled event

Decide how the children will participate

Example: hand motions, standing or sitting, making noises, etc…
ministrysharing.com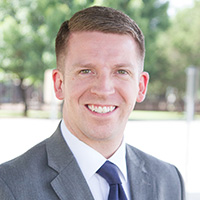 Youth Pastor of Parkside Baptist Church in Mesquite, Texas.
Jonathan has over 10 years experience of working with children's ministries as he traveled in child evangelism and served as the children's director at Parkside Baptist Church. He is now serving as the youth pastor and media director.
Jonathan is married to Heather and they have been married since 2010.