Galatians 6:9 "And let us not be weary in well doing: for in due season we shall reap, if we faint not."
Leadership takes work.
Part of being in leadership is putting in long hours and doing above what is expected of others.
Everyone is busy….therefore comparing myself with someone else is pretty pointless. Comparing yourself with others will only end up with you being frustrated.
II Corinthians 10:12 "…but they measuring themselves by themselves, and comparing themselves among themselves, are not wise."
Being a sheep is easy; being a shepherd is work.
Great leaders put in the extra work.
If you want to be an extraordinary leader, it takes an extraordinary work ethic.
Sometimes leaders have to do things they don't necessarily like. (for example: Vacuuming, Driving a bus, Staying a little later at school than usual, etc.)
While working, remember why it is you are doing what you are doing.
If it is for a paycheck, then you are probably going to be disappointed.
If it is for eternity, then you will be happy to do the work.
Don't lose sight of the reason you do what you do!
You will see the fruits of your work if you don't quit.
ministrysharing.com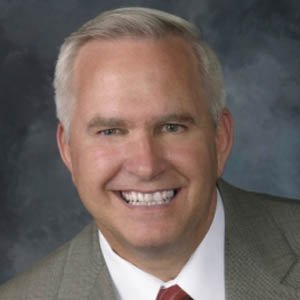 Dr. Mike Mutchler is the pastor of the Grand View Baptist Church in Beavercreek, Oregon. Beginning with seventy-five people in attendance, Grand View now has hundreds of families that call it home. Pastor Mutchler has a vision to reach people for the Lord, and has had the opportunity to take the Gospel into churches all over the country and different parts of the world. He has a tremendous passion for God's Word coupled with a love for God's people that overflows throughout every facet of his ministry.