Ruth 1:21 "I went out full, and the LORD hath brought me home again empty: why then call ye me Naomi, seeing the LORD hath testified against me, and the Almighty hath afflicted me?"
I had wrecked my car and one of my awesome uncles gave me a new car. Okay… maybe not a new car. It was a 1979 Cadillac. It was long, old and baby blue with a white top. The seats were torn, the radio was an old push button radio and, perhaps the most dangerous of all, the gauges didn't work. I never knew how much gas I had or how fast I was going. The fuel gauge and speedometer were always pegged on 0. I drove that car as long as it held it up: but those broken gauges often confused me. Sometimes I would stop to get gas and didn't really need it. One time I didn't stop and ran out of gas, because of the broken gauges.
Naomi and her family are living in the land of the Lord. A famine comes and instead of trusting God, they leave the place of God to chase worldly gain in Moab. Longing to be full, they move to Moab. In the carnal, sinful land of Moab, she loses her sons and husband. She then comes home from the place of supposed fullness as broken and empty. Naomi was operating with a broken gauge. When she was in the place of blessing and close to God, she thought she was empty. She did not have everything the world offered, but she was full. Now she had learned having all the world has to offer will leave you empty.
Teenager, this is the lie, the Devil tells us. He makes us think something is missing from our life of serving God. He is just showing you a broken gauge. We are full. His life is empty. How do you view the Christian life? Do you see yourself as full, or do you see your life as empty? Maybe your gauge is broken. Fix it and put your eyes on the Lord.
ministrysharing.com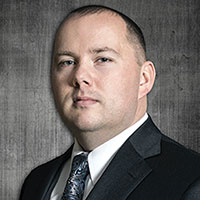 My name is William Davis and I have been working with teenagers since I was 17 years old. I was reached through the bus ministry and called to preach at age 17. I am currently the YP (Youth Pastor) at the Clays Mill Road Baptist Church in Lexington, KY. I graduated from Commonwealth Baptist College in 2005 and pastored the Faith Baptist Church in Richmond, KY for 3 years prior to becoming the YP for Pastor Jeff Fugate at the Clays Mill Road Baptist Church in Lexington, KY.